House Staging Made Easy
You've already met with me and we are getting ready to put your home on the market. It's time to stage it and have it ready to catch all prospect buyers eyes, but where do you start???
How are you supposed to showcase your homes strengths? How do you make sure your home is appealing to prospects?
#1 DECLUTTER
It's as simple as it sounds. Go through closets, clean out your attic, get rid of old furniture, have a garage sale. We all have stuff that we just hold on to for no reason or even forget we have.
#2 REARRANGE ROOMS
Slide that sofa or loveseat over, angle the coffee table, get rid of that side table. Put that chair in the empty nook you may have, move that canvas to the bedroom. Utilize space! Make sure the rooms are open and inviting!
#3 PLAY WITH YOUR COLORS
Personally, I'm a sucker for neutrals. It allows things to flow, makes spaces look bigger, and doesn't make you stick with one color scheme when buying furniture or accessories.
If you like color, you can always use it in your accents for a little pop, or even pick a statement color for the walls in your favorite room or area to make you feel more comfortable.
#4 FACELIFT
If you've been in your home a while, chances are some items are dinged up, faded, dated, etc. Give the walls a fresh coat of paint, even the cabinets too. Change hardware on doors, cabinets, etc. Replace worn out flooring, base boards. Finish any small projects you may have started but never finished.
#5 ACCESSORIZE
There are so many ways to do this. Add a blanket basket in your living room. Hang towels on those racks in your bathroom that you probably never use. Place a fruit bowl on your kitchen counter. Place some indoor plants throughout the home. Add an affordable canvas on a blank wall. Put candles or other items around your garden tub. Put some seasonal decorations on your mantle. You don't want to go overboard on any of this but you want prospective buyers to feel at home.
#6 CLEAN & FRESHEN UP
It's time for your home to get a deep cleaning, whether you do it yourself or bring in a professional. Wipe the baseboards, dust EVERYWHERE (even your fan blades and blinds). Deep clean carpet and tile. Remember, SMELL IS IMPORTANT! Get some wall plug ins, or whatever type of air deodorizer you prefer. Pick something welcoming but not overpowering.
Of course, you can always google or head on over to my personal favorite, PINTEREST, to get some inspiration.
You can also visit my website to browse all homes on the market for ideas and find your future home while you're at it!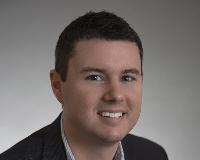 Author:
Ron Barden
Phone:
985-205-5783
Dated:
September 25th 2018
Views:
222
About Ron: Born and raised in South Louisiana, there's nothing more I enjoy doing than helping people buy and s...