7 Tips For First Time Home Buyers
#1 Work with an Experienced Real Estate Agent
FYI, the agent that works for the buyer is no cost to the home buyer at all and can save you thousands of dollars in mistakes. Keep in mind, a great buyer's agent does more than just open up doors for you to tour each home. An agent will review your must haves/wish list with you to make sure all of your home buying needs are met and that you have realistic expections upfront before you start the home buying process. Buyer's agents will also help guide you with the does and don'ts of home buying, negotiations, paperwork, and even vendor recommendations when needed. Bottom line, a great buyer's agent is truly priceless and can make the entire process fun and easy.
#2 Get Educated About Your Mortgage Options
There are alot of factors that go your ability to obtain financing for a home. Things such as your debt to income ratios, how much you have saved up for a down payment, your credit score, employment history, and what type of employee/contractor you are as well. There are hundreds of local lenders and thousands nationally that can assist you with finding out what's the best loan option for you. Things to keep in mind are things such as how much you have to put down and how much your closing costs are going to be. Once again, a great agent can refer you to a great local lender.
#3 Be Pre-Approved Before You Start Home Shopping
Even though you think you have excellent credit, job history, and money saved up for down payment, don't go home shopping until you're pre-approved! This is the ultimate heartbreaker for the folks that find their dream home just to lose it because they weren't qualified yet to put in an offer and another buyer was already approved and beat them to punch. If you are serious about starting to look for homes, get pre-approved now so you have nothing to worry about and can write offers on homes as you see them, be prepared and pro-active! Plus, you'll feel more comfortable already understanding how much your monthly payments and closing costs will be within your budget of the homes that you're going to be looking at.
#4 Keep up with your credit score
Did you know that some lenders will provide financing with as low as 580 credit score with just 3.5% down? Or sometimes even lower with MORE money saved up as a down payment. Keep an eye on your score with websites such as creditkarma.com which provide free credit score check of 2 of your 3 credit scores and a "soft" inquiry, which doesn't affect your score at all.
#5 Inspect Everything
The best $350 you will ever spend is getting a home inspection. But don't stop there, during your inspection period, this is your time to inspect everything! Don't forget to get inspect for termites, a/c, plumbing, roof, electrical, appliances, flood zone, insurance quotes, school districts, and anything else you can think of.
#6 Write a personal letter to seller
This is a great idea if you are ever caught in a multiple offer situation. Write a letter explaining why you love the home so much and what it would mean to your family if they won the winning bid!
#7 Plan for the Future
Think long term, this is probably going to be the biggest purchase of your life! When you do find "the one", plan to stay in your home for at least 3-5 years before selling. This is typically the amount of time it takes to start seeing a return of your investment and building enough equity in your home to walk away with some money after paying all real estate fees, etc. If you're buying new construction, keep this in mind because it will be tough reselling your home until the builder moves out and completes all of their homes because of the substantial bonuses etc that they offer to buyers that you will have a tough time competing with.
#househunting #bardenrealty #7tipsforfirsttimehomebuyers #realtor #realestateagent #creditscore #mortgage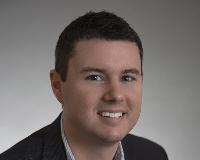 Author:
Ron Barden
Phone:
985-205-5783
Dated:
February 23rd 2018
Views:
388
About Ron: Born and raised in South Louisiana, there's nothing more I enjoy doing than helping people buy and s...