Free Home Evaluation For For Sale By Owners
Are you or somebody you know thinking about selling their house by themselves?
For Sale By Owners (or "FSBO's", as commonly called in the Realtor world) have entered the market as a desirable resource for home-buyers. Often, home-buyers search the MLS and are unable to find their dream home. Time constraints may restrict them from building therefore they turn to FSBO's.
So how do you get your home ready to sell? Do you scour the internet for tips and tricks? How do you know if it's good enough? Should you really spend $5,000 on new paint? What about advertising. Is your yard sign taking a beating? Are the inquires you receive from Facebook Marketplace or Craigslist not serious? Hesitant about paying for an ad in a local, real estate magazine?
I can help! As a Licensed Realtor, I am offering FREE home evaluation and a FREE comparative market analysis (CMA) for FSBO's. Yep, you heard me correct. Why would I do this, you ask? What's in it for me? 2 things:
1. I get practice with them. A comparative market analysis is a report that analyzes what homes are currently on the market (your competition), what homes have recently sold, and how your home compares to others of similar, market value. I've been a Realtor for some time now however there is always room to grow! No, two houses will ever be the same, and I can promise you that no, two clients will ever be the same. Practice makes perfect and I'm not shy to ask for more.
2: I network! I meet new people, learn new subdivisions, and learn new markets. I gain experience with meeting new families and walking them through the process of selling one of their greatest assets.
What's in it for you?
A licensed Realtor, a local, market expert, giving you 1 hour of time to help you to get your house in PRIME selling condition. Your house WILL sell quicker and you WILL make MORE MONEY. No tricks, no fees, and most importantly, you will have no commitment to EVER list with me.
So what are you waiting for!? I am ALWAYS looking for a challenge. Click below to request your FREE CMA today!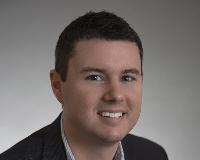 Author:
Ron Barden
Phone:
985-205-5783
Dated:
August 9th 2018
Views:
883
About Ron: Born and raised in South Louisiana, there's nothing more I enjoy doing than helping people buy and s...