How To Flip A Home In St Tammany Parish
Want to Flip a House?
There's a lot that goes into "flipping" homes, especially for profit. So how do the investors on TV and in real estate books make it look so easy? They know their numbers! That's the most important part of the process. If you don't know the ceiling of how high you can list a home for and the rock bottom you should definitely be able to sell it for then you shouldn't flip it. It still surprises me how many investors don't know their numbers before or after buying and renovating their investment property.
Once you know how high and low you should be able to sell your flip for, then you have to ask yourself "how much is this renovation going to costs me?" That's the second biggest number you have to know, your budget for each renovation. This is going to take experience with construction and contractors to become better at estimates. However, having multiple bids for jobs and different sets of eyes look at your repairs that you have to fix will better give you peace of mind of how serious the issue is and whats a "fair" price to fix it.
Finally, don't forget about the details. As a real estate Broker, I see a lot of homes on a daily/weekly basis. What separates each home are the details and intricacies of each home. From the flower bed to the trim and baseboards of how clean and well kept everything is. Choose experienced, qualified professionals for your flips. The attention to detail will be what sells your house once the work is complete.
View List of Homes to Flip in St. Tammany Parish Here...
View List of Homes to Flip in New Orleans and surrounding areas Here...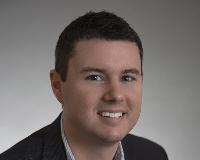 Author:
Ron Barden
Phone:
985-205-5783
Dated:
November 10th 2017
Views:
879
About Ron: Born and raised in South Louisiana, there's nothing more I enjoy doing than helping people buy and s...