How To Get Your Real Estate License In Louisiana
How to get your real estate license in louisiana
STEP #1 Make sure you qualify to get your license
You must be at least 18 years of age.

You must have have obtained a high school diploma or equivalency certificate (GED).

Applicants who have any type of criminal conviction, felony, first offender pardon, or misdemeanor must undergo a limited background investigation and to obtain Louisiana Real Estate Commission (LREC) approval and authorization to take the licensing examination. Licensing applicants with such records must contact the LREC, Investigative Division at (225) 925-1923, Extension 233.
STEP #2 Contact an APPROVED source from LREC and PASS your
required education
Click here for 25% OFF your real estate course:
https://www.realestateexpress.com/real-estate-license/louisiana/?fbclid=IwAR0xf7AxEWSONGXh5SAXkMW0p1scJQzVfFY-H0oOy8Mj7I3JHQYgjUmu3Iw
STEP #3 Submit your application to LREC

Application Link Here:
STEP #4 Receive your "approval letter" from LREC so you
can schedule and PASS your exam

STEP #5 Choose Barden Realty as your Broker Affiliation
We offer you FREE leads, office, website, training, & NO FEES!
For more info please VISIT http://www.bardenrealty.com/recruit.php or call 985-205-5783
Download sponsorship form here: https://www.lrec.state.la.us/files/2013%20Initial%20License%20Application%20Part%20B%20Jan.pdf
STEP #6 Complete post-licensing education and keep up with
required continuing education

STEP #7 Get started with Barden Realty and start closing
3-5 contracts per month!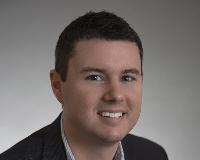 Author:
Ron Barden
Phone:
985-205-5783
Dated:
January 16th 2019
Views:
2,019
About Ron: Born and raised in South Louisiana, there's nothing more I enjoy doing than helping people buy and s...