LOVING YOUR LIFE
I was going to title this as "LOVING YOUR JOB" but to be honest our job is our life, right? It's almost impossible to separate our life from our job. We are with our co-workers 8-12 hours a day, and our lives become intertwined in some shape or form. When we are happy we are at our best, ideas flow, cooperation, positive thinking, etc.
I began my journey as a real estate agent this year and I don't think I have ever had a job where I jump out of bed ready to take on the day with such happiness. I look forward to hearing from my clients each day and love, love the creative marketing. I help people achieve their dream of owning a home or selling a home. As a team, we work though obstacles and sprint to the finish line!! To me this is about helping, educating and caring for each client that God puts in my life. This alone amazes me and I realize God had a plan all along and I just didn't have a clue! I remember doubting, why do I doubt? I suppose doubting is a natural feeling but I know with a VASTsituation there is ALWAYS a lesson and it ALWAYS works out.It's never about the situation, it's how you handle the situation. I am trying to be better at this.... HA!
My point is,don't settle for a job you do not LOVE. Settle for a job you do LOVE and YOUR LIFE every day, not just the weekendswill be HAPPY!
-- KERRIE CLIBURN
"Be the kind of woman who, when your feet hit the floor each morning, the devil says "Oh, no! She's up." ~Joanne Clancy~
5 WAYS TO TELL IF YOU ARE HAPPY AT YOUR JOB OR IF IT'S TIME TO SWITCH CAREERS

CULTURE

Culture has become a buzz world in the startup scene, but it doesn't have a clear definition. To ensure you find a job that makes you happy, find a culture that keeps you positive and excited day after day. Monotony doesn't have to be part of the professional world. Culture can include the personalities of your teammates and bosses or the product that you're going to be selling. It can also include how your company views vacation time, employee benefits, work ethic, and how they define success. Take the time to outline what you would want your dream job to look and feel like. Understanding your ideal job culture is essential before you begin the interview process.
GROWTH
A great job gives you the opportunity to grow, learn, and move upward. Staying in a position that doesn't have a clear growth path, or doesn't offer you any new skills will quickly become a drain. Find a job that motivates you to be better, and rewards you for doing so. Look at each role you take on as a stepping-stone. Where is your current job going to take you?
LOGISTICS
Even though it may not seem important, the logistics of a job can dramatically affect your perception of your role. Cutting down your commute, finding hours that fit your lifestyle, and a comfortable workspace all help make work an enjoyable experience, and make sure you arrive and leave with a positive attitude. Even if you enjoy the company, your coworkers, and the product, having a job that saps your energy due to travel or long work days will end up burning you out. Figure out your best practices when it comes to job logistics and use those as initial screens when looking for a new position.
LEADERSHIP
You can love a company's mission, but you need a leader you can follow. To truly love your work, you need to have a dynamic leader, with a transparent process. In any interview process, you should always get to know both the company's leader and your immediate boss. These two individuals will shape your growth and your day-to-day activities. Make sure you can understand their wants and are able to work smoothly under their leadership.
INDIVIDUALITY
Working for a company where you can see the effect you have on the overarching success is key to feeling happy in your job. Being a cog in the wheel, or just part of the process, takes away the individual skills you bring to your job and can make you feel unnecessary. Whether you want to avoid a huge corporation or need a position that is clearly defined, you should always make sure that your role feels important. Find a job that needs YOU and you will be happy.
http://bettsrecruiting.com/5-ways-to-tell-if-youre-happy-at-your-job-or-if-its-time-to-switch-careers/

VISIT MY WEBSITE:
GET THE UPPER HAND & GET PRE-QUALIFIED, CLICK THE LINK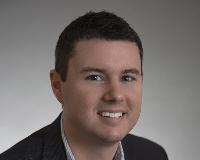 Author:
Ron Barden
Phone:
985-205-5783
Dated:
December 1st 2016
Views:
258
About Ron: Born and raised in South Louisiana, there's nothing more I enjoy doing than helping people buy and s...