NOLA LENDING MORTGAGE TYPES
Mortgage Types
COMMON LOANS
Our lending specialists can assist you in determining which type of loan is best for you and the type of property you are financing. Here are a few of the more common loans available to NOLA Lending Group customers.
CONVENTIONAL MORTGAGES
Conventional mortgages are not guaranteed or insured by the federal government. Most conventional mortgages have either a fixed or adjustable interest rate.
Fixed Rate
Fixed interest rate loans have a stable monthly payment over the life of the loan. Your Principal and Interest will always stay the same amount making it easier to budget from month to month and you are protected from rising interest rates.

Adjustable Rate
Adjustable rate mortgages (ARM) fluctuate in relation to the rate of a standard financial index. Your interest rate and monthly principal and interest payments remain the same for an initial period (3, 5, 7 or 10 years) and then adjust annually. Interest rate caps can be set to limit how high your rate will go. This type of loan will typically have a lower initial interest rate than a fixed-rate mortgage. An adjustable-rate mortgage can be a good choice if you expect future income growth or if you plan to move or refinance within a few years.
FHA
The Federal Housing Administration (FHA) is a government-backed initiative created to increase home ownership. FHA loans offer low down-payment requirements and flexible credit requirements. If you sell your home, the buyer can take over the loan (subject to loan approval). This type of loan also allows a co-applicant to help you qualify, even if they do not live in the home.
VA
VA home loans are available through the Department of Veterans Affairs to eligible veterans, reservists, active-duty personnel or eligible family members. VA loans are available in a variety of fixed-rate and adjustable-rate options. There is no down payment or monthly mortgage insurance and credit requirements are flexible.
RURAL DEVELOPMENT
There is no down payment for this type of government loan for properties located in suburban, rural and semi-rural locations. With a Rural Development loan credit requirements are flexible. However, the property being purchased must be within a rural development eligible area.
JUMBO LOAN
Sometimes called a non-conforming loan, a jumbo loan financing is for amounts above the maximum limits set by federal mortgage lending groups. It is a good choice if you have a higher property value and can manage larger monthly mortgage payments. Interest rates on jumbo loans are usually higher than on conforming loans with lower amounts.
STOP RENTING - ALL HOUSES UNDER $150,000 IN SLIDELL/70461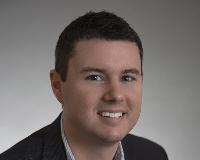 Author:
Ron Barden
Phone:
985-205-5783
Dated:
September 29th 2016
Views:
223
About Ron: Born and raised in South Louisiana, there's nothing more I enjoy doing than helping people buy and s...