Rent To Own Homes
Looking for a Rent to Own home?
Great, but be careful and don't believe everything you see on the internet. Here are a few different ways to rent to own your own home and to protect yourself. Whatever you do, don't just go give a stranger a large deposit and move all of your furniture in believing you now own the place. Here's some more info on one of the best ways to "rent-to-own" you're next home, even with bad credit!

Traditional Method: You find a place that the seller is willing to rent to you for "x" amount each month and at the end of your lease agreement you will have the option to buy. This typically requires the same deposit that you would pay anywhere else to rent (same as first month's rent) and at the end of your lease, you get first dibs on buying it if you choose. In most cases, you're really just renting the place and not building any equity as you pay your landlord each month. This is honestly just renting a place with the "option" to buy at the end of the lease.
Bond for Deed Method: In my opinion, one of if not the BEST way to do "rent-to-own" and protect both parties involved. The main difference is you're building equity and not having to rely on a bank for financing! At least not yet anyways. You do have to get your financing lined up though to buy the home outright by the end of your agreed upon term with the seller. These terms in a bond for deed agreement can range anywhere from 1 year to however long the seller is willing to give you to get financing. All of the terms of the purchase of the home is done upfront as well including sales price, length of term financing from seller, interest rate, inspections, and appraisal (optional) so that there aren't any of those "hiccups" later when you are ready to buy it outright. Now, the title stays in the seller's name until you can payoff the remaining balance owed. So don't get too far ahead of yourself. It's still smart to put your ducks in a row now and speak to a lender so that way you know how far out you are so you know how long of a term you have to negotiate with the seller. That's important because if you still can't get financing by the end of the term you may have to forfeit your deposit and any improvements to the home, that's up to the seller if that happens or if you ever miss a payment.
Here's some good news, bond for deed protects you the the most because if the seller quits paying his mortgage and the home goes to foreclosure OR seller dies and heirs want to sell the home, IT CAN'T! As long as you make your payments, you are protected both ways. This is why in my opinion, it's the best option for both parties. The deposit is negotiable, but expect to be at least 10% of whatever the sales price you agree to with the seller. That means if the home is $100k, typical down payment would be $10k. The reason the deposit is larger in bond for deed is because that's the protection the seller has to giving you more of the rights to owning the home, not just renting it. The deposit is the seller's protection, that's why it's usually at least 10% as rule of thumb. Best of all, your payments each month are negotiable as well with the seller and typically are closer to what the mortgage would be on the home vs. what you would be paying for rent, PLUS your building equity!
Everything is negotiable in real estate, just make sure it's always in writing! I've used companies such as Escrow Services in Mandeville and title companies to help make these bond for deed agreements go smooth and protect both parties. For more info or questions contact me anytime in finding your next "rent to own" home!
VIEW ALL RENT TO OWN HOMES AVAILABLE HERE: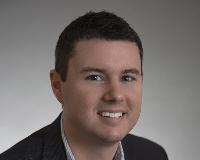 Author:
Ron Barden
Phone:
985-205-5783
Dated:
September 8th 2016
Views:
1,508
About Ron: Born and raised in South Louisiana, there's nothing more I enjoy doing than helping people buy and s...