THE SCARIEST HAUNTED HOUSES
1. The 13th Gate, Baton Rouge, LA - Considered one of the top haunted attractions in the United States, the 13th gate was vote #1 in the country by Hauntworld Magazine and Aol.com in 2008 and 2009. Visitors come from around the state and region say it was without a doubt the scariest night of their lives!

VISIT: http://13thgate.com/
2.Fright Trail, Lafayette - With over 20 acres of haunted woods, legend has it that the loup garou himself has been found at this terrifying attraction. www.frighttrail.com

VISIT: www.frighttrail.com
3, Evil Visions Haunted House, Monroe - A premier haunted attraction in northern Louisiana, Evil Visions will make it hard to sleep at night!

VISIT: www.evilvisionsmonroe.com/
4. Necromanor, Bossier City - The newest haunted attraction in the greater Shreveport area, Necromanor is centered around the story of the Shady Grove Sanatorium, a legendary treatment center for tuberculosis that devolved into something much more sinister.
VISIT: www,necromanor.com
5. The House of Shock, Jefferson - Another legendary haunted house in the greater New Orleans area, the House of Shock has been covered in such magazines as Maxim, Rolling Stone, and Playboy, rated as one of "The Most Intense Haunted Attractions in the World!".
VISIT: www.houseofshock.com/
6. The Lost Hollows, Lake Charles - Take a ride on a shuttle to the undisclosed location of this terrifying walk through the haunted woods on the outskirts of Lake Charles.
VISIT: www.thelosthollows.com/

7. Mortuary Haunted House, New Orleans - This incredibly popular house takes place in an old New Orleans mansion, haunted by monsters inspired by the seven deadly sins.

VISIT: http://themortuary.net/

8. RISE Haunted House, Hammond - Featuring hordes of UNDEAD, an endless labyrinth, and countless nerve-wracking scares…as well as a live zombie hunt!

VISIT: http://risehauntedhouse.com/

9. Tree Farm Massacre, Leesville - Visit this farm…if you dare. This rural haunted attraction is said to be home to mutant trees who emit a gas that turns humans into super-human zombies. You can either walk the trail or participate in a zombie hunt!

VISIT: http://www.treefarmmassacre.com/

SEARCH MY WEBSITE: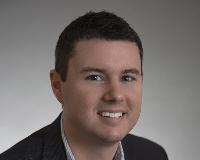 Author:
Ron Barden
Phone:
985-205-5783
Dated:
October 7th 2016
Views:
611
About Ron: Born and raised in South Louisiana, there's nothing more I enjoy doing than helping people buy and s...