Things Are Better For Buyers That Are Financing Their Homes Than They Think
Buyers- If you are financing a home, things are better for you than you think!
Let's step back into a Time Capsule, shall we?
Year-1985: Interest Rate for a mortgage- 11.26%
The oldest Millenials were still in diapers or trying to fit shapes into one of those Playskool Plastic, octagon-shaped things. You know- the one with a star, a circle, oval, etc. while watching Sesame Street. Now, some of you are purchasing for your first home. The boomers for sure remember these rates and a few Generation Xers. The average home price was significantly less; however, the interest rate wasn't anywhere as dreamy as they are right now. To keep your mortgage under the $1,000 monthly mark, your cap price for a home had to be around $103,000.
Let's fast forward 15 years later.
Year-2000: Interest Rate for a mortgage - 7.38%
Now, Boomers, Gen Xers were in the market full force buying homes and a few Gen Yers who were with either 1. very industrious or 2. had someone's help were entering the market. Interest rates were lower. A lot of homeowners were refinancing their homes to lower their monthly payments. As an aside, a general rule of thumb is- if interest rates fall 2% lower than the interest rate you; itwere previously locked into, it's in your best interest to refinance; it lowers your monthly payment. But anyway, to maintain a monthly note under the $1,000 mark, you could afford a home with a sales price of roughly 145K.


AND HERE We are NOW
Year-2017: Interest Rate for a mortgage-4.16%
Now Boomers and Millenials make up the the largest share of home-buyers, but, everyone knows real estate generally is a great way to accumulate wealth, and every Generation is still in the market. So, in keeping with our original goal of keeping our monthly payment under $1,000 dollars a month, you can buy a home for roughly 206K.
So, in reality, although home prices are increasing, it is being offset by the lower interest rate. So, keep your chin up and keep looking. It puts things into perspective. Things are better than you think.
Written by: Patrice Schwartz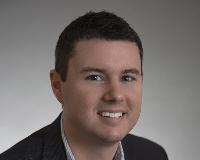 Author:
Ron Barden
Phone:
985-205-5783
Dated:
August 18th 2017
Views:
182
About Ron: Born and raised in South Louisiana, there's nothing more I enjoy doing than helping people buy and s...