What Happens To Property When Someone Dies In Louisiana
Unfortunately, the loss of a loved one is something that we all experience in our lifetime. Many times, family members are left figuring out what to do with the deceased family member's belongings. One of the biggest challenges is what to do with their home. Selling a home that is not yours can be extremely overwhelming. Whether it's sorting belongings, dealing with legal matters, reviewing expenses or other tasks that come with taking on a new home, ALL of these tasks take time. Majority of people do not have that extra time.

That is the time that is needed to list a succession property, oversee the showing of the property, and the time for taking calls from curious passerby's . Contacting a locally licensed realtor is highly recommended when dealing with selling your family member's precious home. As a licensed realtor myself, my job is to focus my time on selling homes and providing a top notch service to my clients.

Are you needing to sell a home that belonged to your loved ones? Call us today, 985-228-1881, or visit us at http://www.bardenrealty.com and let us help you.

Sucession in Louisiana

The probate of a will, known as succession in Louisiana, allows property to be transferred to the heirs/new owners. This is done via a Judgement of Possession, which transfers title from the deceased to the heirs. Unless there is a power of attorney given, every person listed as an owner on the Judgment of Possession must sign the listing agreement and disclosures.
What Happens to Property when Someone Dies Without a Will?

To determine how your estate is distributed if you die without a will in Louisiana you must determine two things. First, you must know if the property is community property or separate property. Next, you must know what relationship the survivors are to the deceased. **Their are many details in transfer of property, it is recommended to speak with a licensed professional specializing in real estate law before listing a home for sale.**
Read more about Succession here:
http://http://goea.louisiana.gov/assets/legalservicesfiles/Probateandsuccession.pdf

Once the property has completed succession then you are ready to list the home.
Call us, 985-205-5783 to set up a time to meet in person for a 100% FREE, no obligation overview of how we can help with this process.
We offer around the clock support from local professionals right here in South Louisiana.
Contacting a licensed realtor will help you with learning more about your options.

Visit Us Online at http://www.bardenrealty.com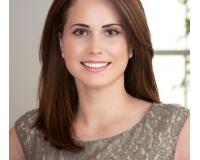 Author:
Krista Barden
Phone:
985-228-1881
Dated:
February 21st 2018
Views:
735
About Krista: Louisiana Proud! I'm a local realtor here in Southeast Louisiana, offering my services and expertis...