What Not To Do When Buying A Home
Are you looking to buy a home? Know the things you should NOT do when buying a home. A lot of buyers can ruin a deal or a contract due to getting excited or trying to prepare for a new home. Avoid these top ten things and you can make the buying process a lot of smoother.
1. Do NOT change jobs or change your employment status
2. Do Not make any large purchases on credit. (Cars, Appliances, or Furniture)
3. Do NOT max out your credit cards or miss a payment
4. Do NOT spend your funds that are set aside for closing.
5. Do NOT omit debts or liabilities from the application.
6. Do NOT establish any new credit within 60 days of closing.
7. Do NOT make any large deposits before checking with your mortgage lender.
8. Do NOT close any of your bank accounts or even change banks.
9. Do NOT make any new inquires on you credit (see number 2).
10. DO NOT co-sign for anybody's new credit.
If you avoid these 10 pitfalls when buying a home, you will make the process a lot easier and smoother. Contact us to help find your new home and to help you avoid all the major traps in buying.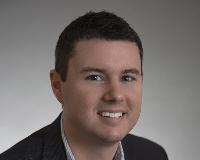 Author:
Ron Barden
Phone:
985-205-5783
Dated:
October 19th 2017
Views:
440
About Ron: Born and raised in South Louisiana, there's nothing more I enjoy doing than helping people buy and s...