Why You Need A Buyers Agent When Purchasing A Home
http://patrice.bardenrealty.com/blog/Why+You+Need+A+Buyers+Agent+When+Purchasing+A+Home
Why you need a buyer's agent when purchasing a home:
You may be sitting down, enjoying the morning news, sipping coffee, and then your mind shifts back to your recent journey into home ownership. You bust out your computer and plug in your favorite search url to view homes for sale. As you peruse through the listings, you save a few that look interesting, and deliberate contacting the listing agent's number located on the listing. After all, it's the information age, you don't need a pushy agent aggravating you, might me able to save money if you don't have one, you fashion yourself an intelligent person, and you know what you are doing. You already know all that "stuff." You got this, right?
Whoa, slow motion...let's walk that thought process back, shall we?
The "pushy agent"- Most agents are ordinary people doing their job. Our policy within our brokerage is "less is more." We are not going to be hovering over you like a hawk while you view property. Believe it or not, most of us want to see you get the home you really want and are willing to watch out for listings as, and sometimes before, they hit the MLS (Multiple Lisiting Service) to find what you want. I'm not willing to throw you under the bus to earn a commission. I really do care about your budget, circumstances, happiness, etc.
Let's talk commission. You don't pay to have an agent to act on your behalf. The commission is all negotiated between the seller and the listing agent before the house goes on the market. It will be paid in full whether you buy through the listing agent or have your own agent represent you. Moreover, that listing agent is absolutely looking out for the seller's best interests, not yours, and rightfully so; that's their fiduciary duty. Meanwhile, you might as well let the seller pay for you to have an agent represent you. The seller's goal is to have their home sold for the best possible price to someone who can afford it.
Yes, you are buying a home, but do you know all the details involved, in between, that need to occur from the first time you set eyes on a home to closing the deal? HINT: A lot of "stuff"
Let's address some important "stuff"
Pre-qualification-Unless you are pre-qualified by the lender (yes, your agent can direct you to a lender most amenable to fit your financial circumstances), the listing agent or your agent will not show you the property. The seller need at least a "semi-guarantee" you are able to afford the home.
Getting the appointment- Your agent can schedule appointments that work around your schedule. Usually we can get you in with a lockbox key or code. If you are trying to view a property on your own, the seller will not let you have the code: however, they will be more than happy to give it to your licensed agent who is accountable if the property is not in the condition it was in before a showing. Sellers know agents are held to a code of ethics and the laws of agency.
Making the offer- Let's say you go to an open house on your own and three other people with agents do as well. You decide you want to put in an offer on this "hot" property. The three people with agents are at an advantage. Their agents will write the purchase agreement, with their customer's consent, most likely to secure the home. Also, are you prepared go into into a "bidding war" when there are multiple offers? You most likely will be left out of the loop wondering what just happened. Anyway, usually, a "hot property" will be under contract before an open house, so you won't find them at an open house.
Note: The rest of the "stuff"
When you conclude it is in your best interests to use a buyer's agent, they will most likely run CMAs (Comparative Market Analyses) to make sure your are not overpaying for the property. They will rabidly comb the MLS system, daily, pour over recent listings, bullishly negotiate a contract for you if you want to purchase, inform you about title searches, inspections, what to do if you don't like the inspection report, send in a response to inspection report..yawn, yawn. You don't have to stress, because your agent has it covered for you until you close!
So, sip some more coffee, fire up your computer, and maybe rethink this? The choice is yours.
Written by: Patrice Schwartz
Cell: 504.432.930http://patrice.bardenrealty.com/index.php?types[]=1&areas[]=city%3AMetairie&fbts=5559768&beds=0&baths=0&min=0&max=30000000&map=0&options[]=&sortby=listings.listingdate+DESC&quick=1&ppc=FB&addht=FB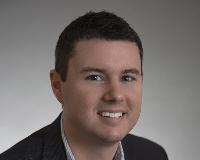 Author:
Ron Barden
Phone:
985-205-5783
Dated:
February 10th 2017
Views:
626
About Ron: Born and raised in South Louisiana, there's nothing more I enjoy doing than helping people buy and s...