YOUR CHECKLIST TOWARDS BUYING A HOME
Your Checklist towards buying a home
Did you know that buying a home is not as hard as you think? The "unknown" is the hard part. We are all creatures of habit and starting down a path toward unfamiliar territory often comes with feelings of excitement, hesitation, and nervousness. Especially, when you're not familiar with terminology like pre-qualified, mortgage, brokers, lenders, etc... But, imagine taking that excitement and fright and turning it into a key. A key that unlocks the door to the home that YOU just purchased.
Interested in buying a home? Call or Text us now at 985.205.5783
Visit us here http://www.bardenrealty.com/
A lot of times making that leap into the home buying process becomes so overwhelming that many individuals decide to not even reach out for information. If you're looking on the internet for advice, I would highly recommend verifying the information with someone either in person or over the phone. You should speak directly with a real estate professional, and more than anything, you need to speak with a lender.

http://http://bardenrealty.com/agents/Krista+Barden

Why is it so important to speak to a lender?
Majority of the time, a realtor is going to ask you if you are pre-qualified for a mortgage before showing you houses. This might seem irrelevant on the home buying side, but believe it or not, it's actually a great idea that saves time for all parties involved. Many factors go into how much "house" an individual qualifies for or even if an individual qualifies at all. That's why it's so important to speak to a lender and find out what options you may have as a home buyer.http://bardenrealty.com/agents/Ron+Barden
Here are a few steps to help guide you in the right direction.
Strengthen your credit score. (Look for healthy ways to raise your credit score, speak to a lender about recommendations.)

Figure out what you can afford. (On paper, you might be qualified for more than what you thought you could qualify for, but really take a look at your finances and plan accordingly.) CLICK HERE TO FIND GREAT HOUSES CURRENTLY ON THE MARKET!!! http://bardenrealty.com/agents/Ron+Barden

Save for down payment, closing costs. (I suggest to ALWAYS set money aside for home buying, even if you have a loan with 0% down. Miscellaneous costs could always pop up.)

Build a healthy savings account. (This is good for the bank to see that you have stability.)

Get preapproved for a mortgage. (Very important, as this determines how much "house" you can purchase.)


Contact Barden Realty, LLC to help you with this process. We are a small business, located locally here in Mandeville, LA, with agents on both the Northshore and Southshore. Call us directly at 985.205.5783 or visit us here http://www.bardenrealty.com/
St. Tammany Parish Homes for Sale:
http://bardenrealty.com/index.php?quick=1&display=Saint+Tammany%2C+Washington%2C+Tangipahoa%2C+&areas%5B%5D=county%3ASAINT+TAMMANY&areas%5B%5D=county%3AWASHINGTON&areas%5B%5D=county%3ATANGIPAHOA&types%5B%5D=1&beds=0&baths=0&min=0&max=100000000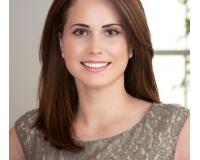 Author:
Krista Barden
Phone:
985-228-1881
Dated:
January 10th 2017
Views:
566
About Krista: Louisiana Proud! I'm a local realtor here in Southeast Louisiana, offering my services and expertis...